MERGING BEST FROM BOTH, SIMPLICITY IN eKANBAN WITH VERSATILITY IN TeDaLoS
NEOCEPTION® eKANBAN LITE
Neoception® eKanban Lite is an automated and paperless Kanban system that simplifies inventory management and optimizes material flow at the end user with minimal intervention in the existing processes.
The solution consists of an on-site and mobile retrofit setup, RFID labels and QR codes for equipment of Kanban boxes, and a Software as a Service (SaaS) solution that processes booking data in the cloud using Kanban logic.
TEDALOS SOLUTION
TeDaLoS offers a cloud software and versatile SaaS platform. This solution integrates sensor systems, providing real-time data interpretation and intelligent decision-making.

TeDaLoS improves supply chain efficiency, collaboration, and future-proofs operations by eliminating traditional hardware constraints. With a focus on simplicity, transparency, and predictive capabilities.
WHO IS TeDaLoS?
TeDaLoS is a forward-thinking and versatile company that has been offering robust and reliable inventory monitoring since its market launch in 2017.

With a focus on simplicity and adaptability, TeDaLoS utilizes the Internet of Things and Smart Factory technology to provide instant value to suppliers and corporate consumers.

The team behind TeDaLoS consists of innovators and experts with extensive experience in server infrastructure, cloud applications, and production businesses.

Learn more.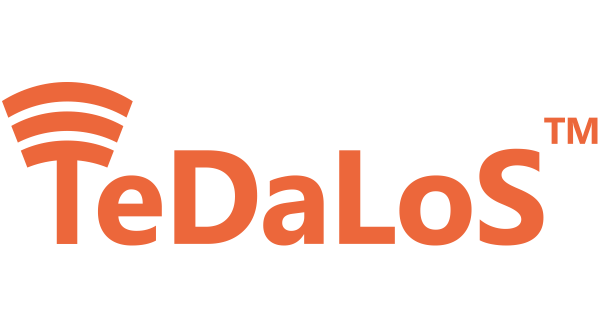 WHY DO WE PARTNER?
The integration of Neoception® eKanban Lite with TeDaLoS solutions brings substantial benefits to the eKanban system, enhancing its functionality and efficiency.

The partnership with TeDaLoS enhances the Neoception® eKanban Lite solution by providing real-time visibility, quicker implementation, versatile features, and accessibility. This collaboration ensures that the eKanban system becomes more adaptive, efficient, and user-friendly, ultimately optimizing material flow and inventory management processes for businesses.
NEOCEPTION
Extensive Experience in Process Consulting: We bring a wealth of experience to the table, particularly in process consulting. This means we have significant knowledge and expertise in guiding businesses through optimizing and improving their operational processes for sustained success.
Customer-Specific Projects and Industry Solutions: Our specialization lies in executing projects that are uniquely customized to meet each project specific requirements. Whether it's a customer-specific project or an industry solution, our goal is to ensure that our offerings align with the specific demands and nuances of each business.
Lowering Entry Level for Accessibility: We aim to make our solutions accessible to a broader audience by lowering the entry level. This involves offering solutions that are not only effective but also easy to set up, integrate into your existing systems, and use. Our ultimate goal is to minimize barriers to entry, making our technology user-friendly and widely applicable for companies to benefit.
TEDALOS
Comprehensive Platform Development: TeDaLoS is dedicated to developing their platform as a whole, ensuring that they offer the best possible product. This commitment to continuous improvement means that their system will evolve and adapt to meet the changing needs of inventory monitoring.
Pre-Integrated Sensors and Devices: TeDaLoS already has integrated sensors and devices such as scales and vending machines available. This means that the implementation process will be quicker and efficient, as there is no need to source and integrate these components separately.
Versatile Feature Set: TeDaLoS offers a versatile feature set that covers a broad range of customer needs. This means that their solution can be customized and tailored to meet specific requirements, ensuring that it is a flexible and adaptable solution for inventory monitoring.

CONTACT-AN-EXPERT
Our team of experts at Neoception is here to assist you in exploring the best solution for your business needs.

Feel free to reach out to us for discussions on topics such as:

– Create solutions to meet specific industry demands
– Optimizing operational processes for increased efficiency
– Develop inventory monitoring solutions

Contact NOW!