Process optimization
Shaping the future of digital process optimization.
Our process optimization solution helps your business achieve his short, medium, and long-term goals by making processes more efficient, reducing manual actions, and minimizing lead times.

We want to tackle 80% of shop floor processes to ensure their optimization, standardization, and resilience to make them available as digital solutions.
PERFORMANCE OVERVIEW
Bring innovation to your products and processes with our customized solutions.
Smart Product
We ensure that your products meet the ever-changing needs and demands of modern consumers and adapt them to new business models. Our technological solutions are customized to fit the needs of your business and designed to enhance the functionality, accessibility and ecological impact of your products.
Find out more
Smart Production
Transform your manufacturing facility into a modern smart factory that follows the best practices of sustainability, connectivity and security. Our solutions allow you to increase your factory quality, enhance productivity, and lower costs while minimizing waste and maximizing resources.
Find out more
WHAT WE OFFER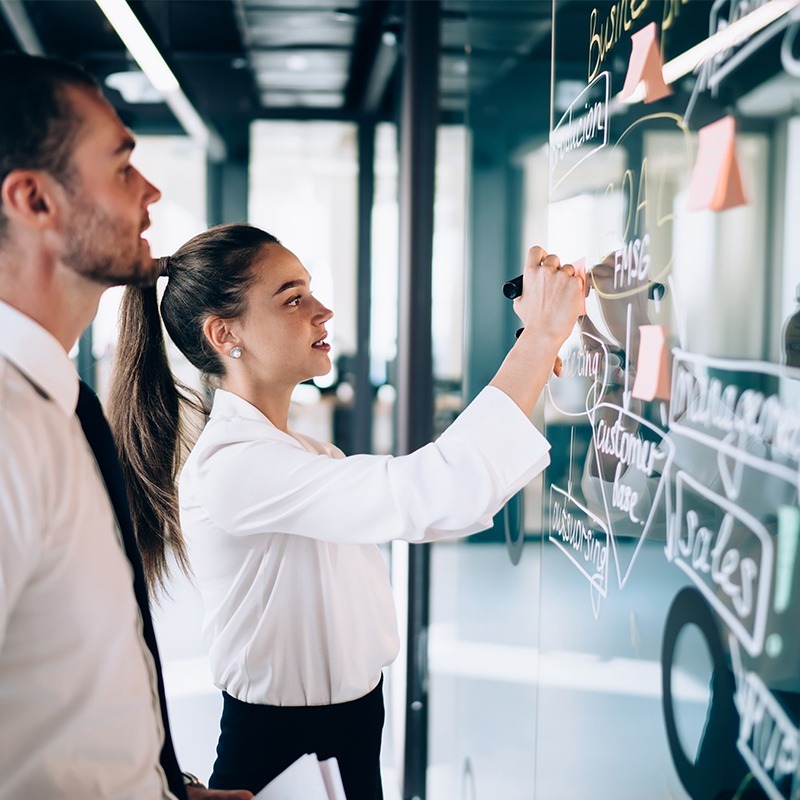 Process Landscape
An enterprise, business, or organization is comparable to a living organism. All (metabolic) processes need to be well-defined, coordinated and optimized for the entirety to thrive. Managing these processes requires knowing which processes exist, what their purpose is, who's in charge, how they work and in which way they are structured and interconnected. This knowledge as a whole can be perceived as the Process Landscape for the concerned body. A visual representation of a Process Landscape Diagram provides an overview and can serve as a valuable tool for its optimization.
ROI / Use Case:
Potential cost savings using our process optimization solution.

By implementing our process optimization solution, you can expect to see significant improvements in a variety of areas. From optimized workflows to reduced errors and increased output, our solution has the potential to improve your business in countless ways.
But don't just take our word for it – we have data that proves the efficiency of our work. Our solution has already helped many businesses save money and increase profitability, and we are confident it can do the same for you.

Amortization period for investment usually between 6 and 24 months.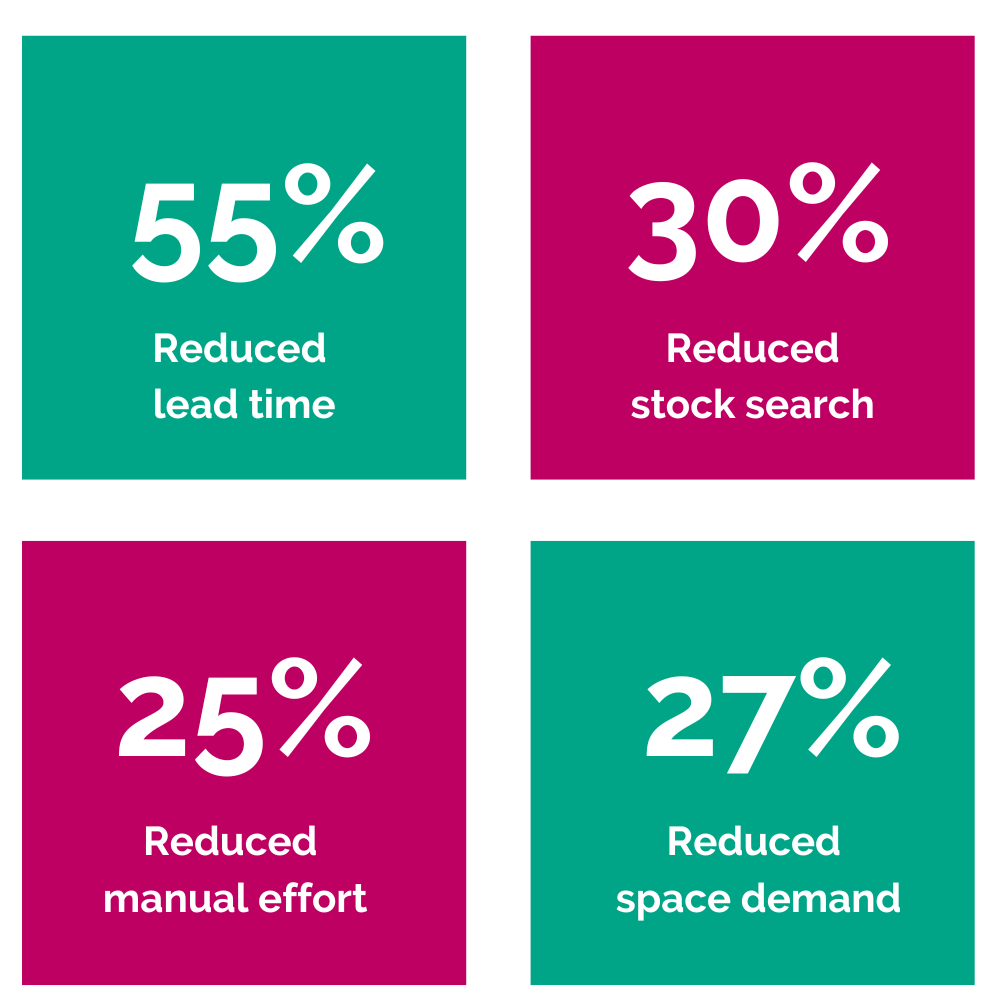 HOW WE WORK
Collaborate with us to achieve your business goals with our agile and flexible approach.
Process and Technical Consulting:
We offer process and technical consulting services to help companies optimize their intralogistics processes and achieve their short, medium, and long-term goals.
Neoception focuses on optimizing material flow processes by analyzing the current processes, defining suitable KPIs, and identifying specific weak points for improvement.

Digital Solutions:
We believe that technology should be a driving force for innovation and growth in businesses. That's why we've developed two advanced solutions that can transform the way your organization operates.
Neoception® Intralogistics Suite and Neoception® Asset Administration Shell, are designed to bring the power of Industry 4.0 to your organization.

Professional Services:
At Neoception, we can help make your product smarter and more connected. Our services include customized product design, integration of communication technology, hardware development, support during approval procedures, and intelligent device development with the latest security standards and technologies.

We also offer cloud services, web portals, and monitoring of operations for manipulation-proof automated business processes.
ACCELERATE YOUR BUSINESS GROWTH
Efficient processes are the backbone of a successful business. Without effective process management, organizations may struggle to achieve their goals. Contact us today to learn how we can help your organization succeed.
Contact